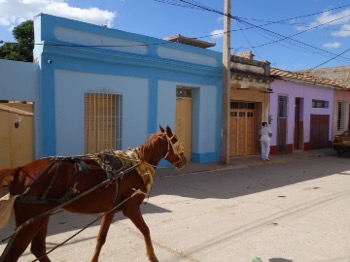 Localisée à 5 mins de marche du parc central Cespedes (et sa zone wifi), la grande casa est centrale et inspirée coloniale.

La grande chambre se trouve à l'arriere avec sdb interne et fait face et offre accès exclusif au patio avec son hamac, plantes, chaises, table, etc

Dans son salon, Lisbet offre des services de manucure - ne dérangeant nullement la clientèle. Au contraire.

Tarifs : 30cuc pour la chambre. Repas servis : pdej 3-5, dîners 8-10cuc; lessive, parking sur rue en face.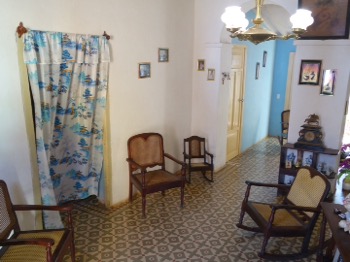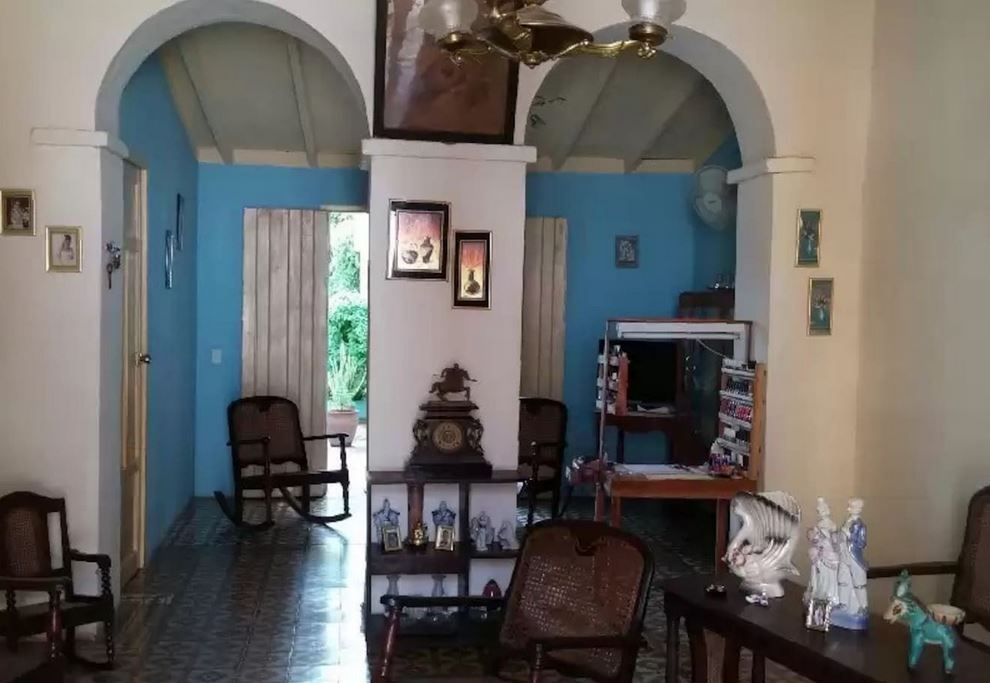 DIAZ-SANTAELLA
Lisbet, Alberto & Junior
Alberto (5 years in swimming with the national sports federation, INDER), his spouse Lisbet (Spanish teacher) and Lisbet's brother Junior, Sancti Spiritus Economy School graduate

Lisbeth shares hosting with her esposo while both men share in the business aspect.

Some five minutes walk from the main park Céspedes (City Hall, Five-Star wi-fi zone), the casa boasts one nice and large bedroom with ac and ensuite bathroom.

Major plus : the bedroom is in the back on its own with the whole patio to enjoy with its hammock, shade, trees and plants, table and chairs.

In the front, past the living room and entrance hall, the young lady gives manicures to clientele, an unobtrusive service which leaves rental guests at peace, when not engaging in a conversation about this and that with the clientele.

Rates : 30cuc per night for the bedroom. Breakfasts 3-5, dinners 8-10cuc; laundry service, parking on street in front.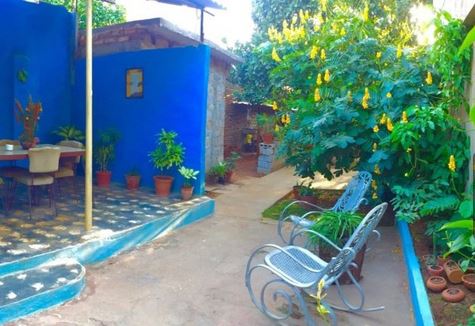 DIAZ-SANTAELLA
Lisbet Diaz Gonzales,
Alberto Orozco y Junior Diaz
Lisbet es maestra de Español y ofrece servicios de manicura en la casa propria; Alberto, antes de ser cuentapropista, era un profesional de deportes del INDER en natacion; Junior es graduado de la escuela de economia de Sancti Spiritus.

Ofrecen un grande y confortable cuarto climatizado con dos camas cameras con su proprio bano interior, frente al patio con su hamaco, mesas y sillas, verdura y sombra. Todo ese espacio abierto es para los huespedes.

Precios : 30cuc por noche por el cuarto; desayunos 3-5, cenas 8-10 cuc; lavanderia; parqueo en frente en la calle.